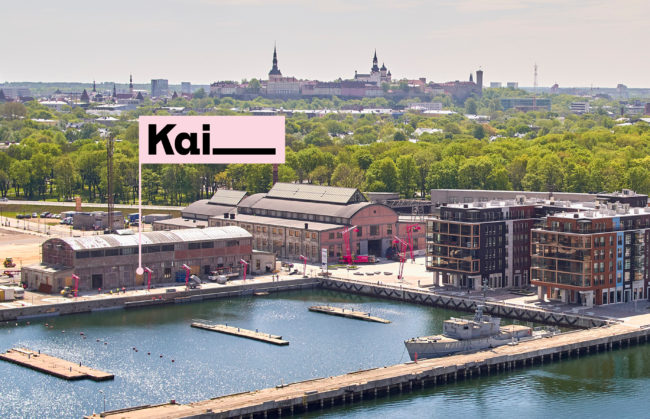 A major new art center to launch in Tallinn at Port Noblessner
Kai Art Center opens its doors in Port Noblessner, a former submarine production plant on Friday 20th September. In a project headed up by the Estonian Contemporary Art Development Center (ECADC), the more than 100-year-old heritage-protected building will provide 450 m2 of top-floor exhibition space, an auditorium, and an education centre. It will also offer accommodation for its '7+7' international residency programme as well as working space for local art organisations. The first floor will include a contemporary restaurant and several food studios hosting classes and workshops for the visiting public.
Functioning as a cultural hub for local and international art, Kai Art Center will present four main exhibitions a year in collaboration with both Estonian and international curators, and its 100-seat auditorium will host a programme of diverse cultural events. The center's inaugural exhibition will be an international group show, part of the city's contemporary art biennial, Tallinn Photomonth.
"Kai is a new type of contemporary art center in Tallinn. In an increasingly active art scene, the center's support for grass-roots organizations and purpose-built exhibition space for contemporary art is in demand. Remarkable also because of its unique industrial history and location, Kai is driven by the vision of bringing together local synergies and international collaboration." Karin Laansoo, Director ECADC.
Kai Art Center launches on 20th September with 'Let the field of your attention…. soften and spread out,' an international group show curated by Hanna-Laura Kaljo at Peetri 12, Tallinn.
Images of the building can be downloaded here (Photos by Tõnu Tunnel)
Renderings of the Kai Art Center can be downloaded here (Renderings by KAOS Architects)
Kai Art Center is funded by Enterprise Estonia (European Regional Development Fund), BLRT Group, Lindermann, Birnbaum & Kasela and Viru Keskus.
Further information:
Alexia Menikou (International Press Enquiries)
Kadri Laas (Estonian press enquiries)
Rendering by KAOS Architects 2019