July 2018 News
Marianne Jõgi 'Interaural Contour I', 2017, detail, installation view at the Estonian Open Air Museum. Courtesy of the artist. Photo: Kristina Õllek
Marianne Jõgi in London
The third edition of Art Night London presents Marianne Jõgi's architectural installation 'Interaural contour I', which is accompanied by composer Ülo Krigul's sound piece 'Water Itself'. The installation is an acoustically active environment which with its mathematical structure promotes relaxation, wellbeing and supports learning. It was first open to the public at the Estonian Open Air Museum last year. In London, the installation's principles of wakeful relaxation and contemplation will be extended outside of the artwork in the form of a soft seating and listening area, created in collaboration with curator Hanna Laura Kaljo.
Art Night is London's largest free contemporary arts festival and it's the first time a project by an Estonian artist has been included in the programme.
To visit Marianne Jõgi's installation, pre-registration is required.
Open: July 7th, 2018 6pm to 1am / July 8th 11am to 4pm
Address: Battersea Park, Pumphouse Pitch, London
Web: 2018.artnight.london
Flyer for 'SUV'. Graphic design by Teresa Schönher
Norman Orro and Konstanet in Leipzig
Konstanet will be taking part in 'SUV', an art event and European platform at the Werkschauhalle Spinnerei, Leipzig, running from July 13th to 15th. Seven project spaces from seven European cities – Milan, Berlin, Antwerp, Tallinn, Prague, Basel and Copenhagen – are invited to conceive and realize an exhibition in, under, on and around SUVs (sport utility vehicles), which can be perceived as a symbol of the spirit of our time. The vehicles are both the object, energy source and energy centre of the exhibition. Konstanet exhibits a collaborative audio-visual work by Norman Orro, Anna Slama (CZ) and Marek Delong (CZ), curated by Keiu Krikmann.
Open: July 13th to 15th, 2018
Address: Werkschauhalle Spinnerei, Spinnereistraße 7, Leipzig
Web: spinnerei.de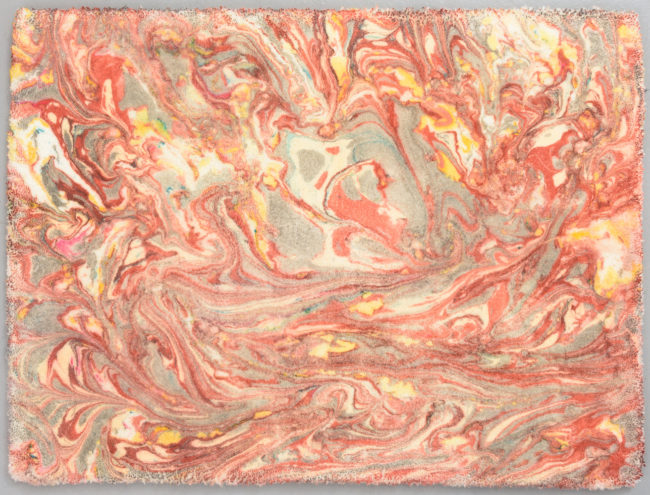 Merike Estna 'From liquid to hard to soft too hard', 2017. Courtesy of the artist and Temnikova & Kasela Gallery
Merike Estna in Riga and Vilnius
At the end of July, Merike Estna will open her solo show 'Disposable gloves guide' at kim? Contemporary Art Centre in Riga. The exhibition presents a selection of Estna's recent works, including several pieces that were displayed at the exhibition 'fragments from the shattered toe' at Kunstraum Gallery last autumn. In addition to her solo show in Riga, Merike Estna will also participate in a group show 'Entangled Tales' at Rupert Centre for Art and Education in Vilnius, where she will show her work 'From liquid to hard to soft too hard' (2017).
Exhibition in Riga:
Open: July 26th to September 2nd, 2018
Address: kim? Contemporary Art Centre, Sporta iela 2, Riga
Web: kim.lv
Exhibition in Vilnius:
Open: July 5th to August 3rd, 2018. Opening on Wednesday, July 4th at 6pm
Address: Rupert centre for Art and Education, Vaidilutės g. 79, Vilnius
Web: rupert.lt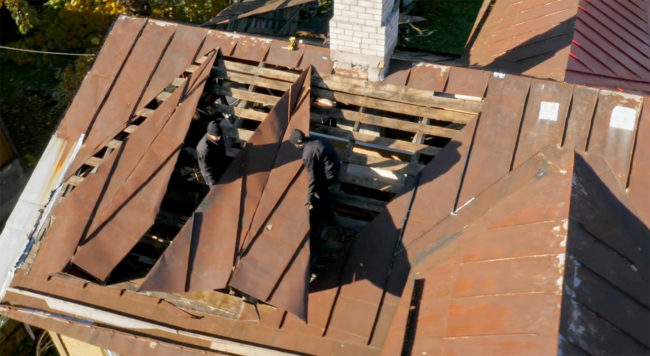 Flo Kasearu 'Uprising', 2015, video still. Courtesy of the artist and Temnikova & Kasela Gallery
Estonian artists at the European Central Bank in Frankfurt
An exhibition of Estonian contemporary art is open at the European Central Bank in Frankfurt from the end of June. The exhibition is part of a series that introduces contemporary art from the Member States of the EU. The display, curated by Britta von Campenhausen (DE) in collaboration with the Estonian central bank, aims to introduce the current state of Estonian contemporary art and the main subjects, from the issues of visual and digital culture to nationalism, feminism and capitalism in post-Soviet Eastern Europe.
Participating artists are Merike Estna, Flo Kasearu, Kristi Kongi, Paul Kuimet, Kris Lemsalu, Marge Monko, Marko Mäetamm, Krista Mölder, Katja Novitskova, Kaido Ole, Kristina Õllek & Kert Viiart, Laura Põld, Taavi Suisalu and Sigrid Viir.
There are guided tours to the exhibition, the schedule and registration information is available here.
Open: June 28th to October 26th, 2018
Address: The European Central Bank, Sonnemannstraße 20, Frankfurt
Web: ecb.europa.eu
Marge Monko in São Paulo
Marge Monko in São Paulo
Marge Monko is in a two-month residency in São Paulo, at the invitation of Videobrasil, which is Brazil's one of the most well-known art organizations. As part of the 'Videobrasil in Context' residency programme, Marge Monko will create a new artwork, which will be incorporated into the Videobrasil Collection. This is the first time a collaboration between the Estonian Contemporary Art Development Center and the São Paulo organization for the production residency of an Estonian artist is taking place.
For more information on the activities of Marge Monko and other residents, read the Videobrasil residency blog.
Duration: June and July, 2018
Address: Videobrasil, São Paulo
Alexei Gordin 'Silent Morning', 2018. Courtesy of the artist
Alexei Gordin in Helsinki
Alexei Gordin's solo exhibition 'Potential of the Artist's Struggle' is open at Myymälä 2 Gallery in Helsinki. The exhibition continues with subjects that are present in Gordin's recent works, such as the artist's identity and the role of art in a consumer society. A selection of Gordin's recent paintings and three video works from 2017 are on view in Helsinki.
Open: June 28th to July 22nd, 2018
Address: Myymälä 2 Gallery, Uudenmaankatu 23, Helsinki
Web: myymala2.com
Aili Vint 'Improvisation IV', 1965, detail of the work. Courtesy of the artist
Kris Lemsalu and Aili Vint in Brussels
Kris Lemsalu and Aili Vint participate in Komplot collective's exhibition 'Disorder' in Brussels at the BOZAR Centre for Fine Arts. The exhibition calls for reflection on how to stay hospitable in spite of the insecure political situation and how to stick together on isolated islands. Aili Vint is presenting her graphic work 'Improvisation IV' (1965) and Kris Lemsalu is showing her installation 'Erik und Maria' (2015–2016).
'Disorder' is part of BOZAR Centre's major project 'Somewhere in Between. Contemporary Art Scenes in Europe'.
Open: June 20th to August 19th, 2018
Address: BOZAR Centre for Fine Arts,  Rue Ravenstein 23, Brussels
Web: bozar.be
Open in July:
Baltic contemporary art exhibition in Helsinki
Estonian artists at the Riga Biennial
Jaan Toomik in Dresden (until July 22nd)
Katja Novitskova and Anu Põder in Vilnius
Our next newsletter will come in September. We wish you all a great summer vacation!