May 2018 News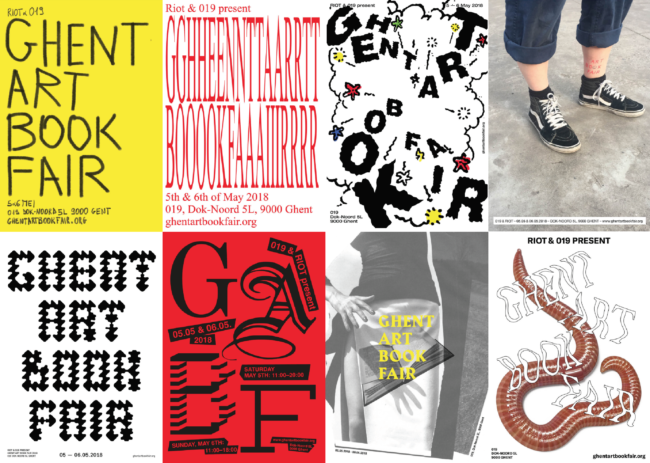 Ghent Art Book Fair 2018 posters
Lugemik in Ghent and London
For the second year in a row, Lugemik will participate in the Ghent Art Book Fair, which is bringing together over 30 different independent publishing houses, collections, and bookshops this year. Organized by project space 019 and the gallery and bookstore Riot, this is the book fair's 4th year.
In addition to the Ghent Fair, Lugemik will once again travel to London to attend Offprint London 2018, one of Europe's largest art book fairs. Taking place at Tate Modern, the fair presents more than 140 publishing houses and project spaces.
Ghent Art Book Fair:
Open: May 5th and 6th, 2018
Address: 019, DOK-NOORD 5L, 9000 Ghent
Web: ghentartbookfair.org
Offprint London:
Open: May 18th to 20th, 2018
Address: Tate Modern, Turbine Hall, Bankside, London SE1 9TG
Web: offprint.org
Jaan Toomik 'Fish', 2018, video still. Source: Allfilm
Jaan Toomik in Oberhausen
Jaan Toomik's new video piece 'Fish' (2018) is included in the Oberhausen Short Film Festival International Competition Programme. 'Fish' speaks of the intergenerational relationship through the story of a father and son fishing trip. The Oberhausen festival, taking place for the 64th time this year, is one of the oldest and best-known platforms for the short film genre in the world.
Jaan Toomik's work is shown during the 'International Competition 4' section.
Open: May 3rd to 8th, 2018. 'International Competition 4' section on Saturday, May 5th at 8pm
Address: Lichtburg Filmpalast, Elsässer Str. 26, Oberhausen
Web: kurzfilmtage.de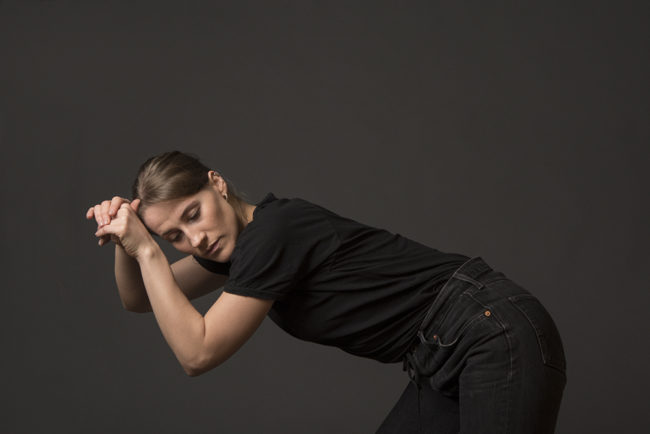 Laura Kuusk 'Social Body', 2018. Courtesy of the artist
Laura Kuusk and Marge Monko in Riga
Laura Kuusk and Marge Monko will take part in Riga Photomonth 2018 main show 'New Chic'. The exhibition focuses on the position of photography in the post-truth era and its meaning as a modern, critical and sociopolitically important and constantly changing medium. Laura Kuusk exhibits a new work 'Social Body' (2018), produced specifically for Riga Photomonth. Marge Monko presents her series 'Ten Past Ten' (2015).
In addition, during this festival the exhibition 'Wool and Silk. The New Erotic' will be opening at the Latvian Museum of Photography, which includes Anna-Stina Treumund's works, among others.
Open: May 9th to June 3rd, 2018. Opening on Wednesday, May 9th at 6pm
Address: Riga Congress Center, K. Valdemāra iela 5, Riga
Web: rigasfotomenesis.lv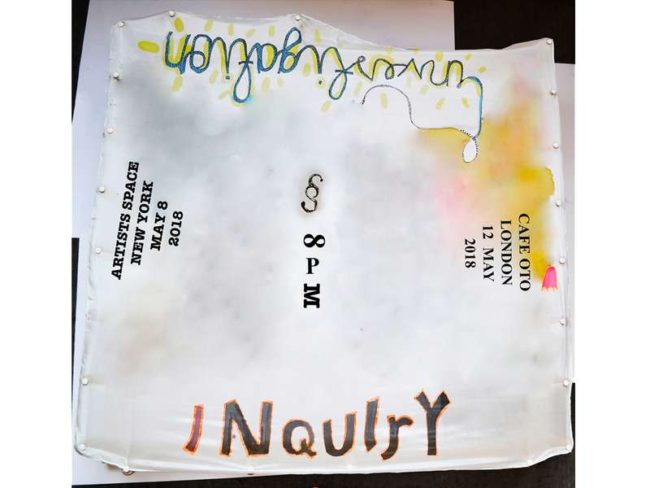 'Inquiry & Investigation' poster
Lolina and Johanna Ulfsak in New York and London
On May 8th, Lolina (Alina Astrova) and Johanna Ulfsak will present their collaboration performance 'Inquiry and Investigation' at Artists Space, one of the oldest non-profit art institutions in New York. The performance, combining elements of fashion shows, concerts and exhibition openings, centers around Lolina's music and video projections, as well as models wearing Johanna Ulfsak's fashion design.
After New York, the performance moves to London, where artists present it on May 12th at Café Oto, which is mainly known as an experimental concert venue. They will use the video documentation of the New York performance as a background and, as a result, the dialogue between the two cities will become a completely independent video installation.
Performance in New York:
Open: May 8th, 2018, at 8pm
Address:  Artists Space, 55 Walker Street, New York
Web: artistsspace.org
Performance in London:
Open: May 12th, 2018, at 8pm
Address: Café Oto, 18–22 Ashwin street, London
Web: cafeoto.co.uk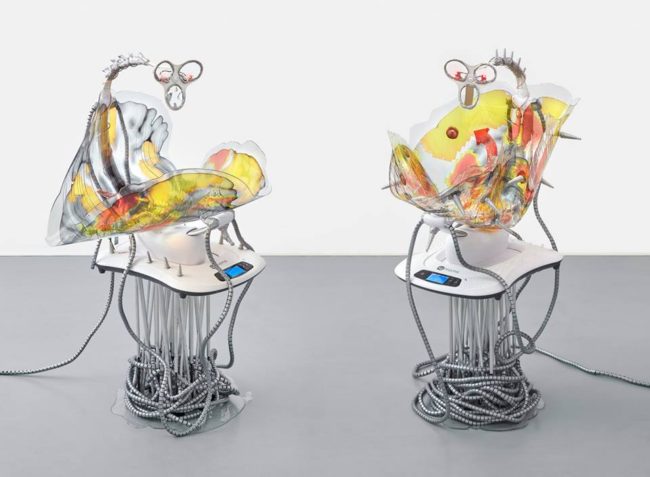 Katja Novitskova 'Mamaroo Brain 1 / Mamaroo Brain 2', 2018. Courtesy of the artist and Kraupa-Tuskany Zeidler. Photo: Gunter Lepkowski
Katja Novitskova and Anu Põder in Vilnius
Contemporary Art Center in Vilnius will open the first chapter of the 13th Baltic Triennial with works by Estonian artists Katja Novitskova and Anu Põder, among others. According to curator Vincent Honoré, the rooms of the triennial's largest venue in Vilnius are filled with undefined objects and dystopian landscapes. The title of the current Baltic Triennial is 'Give Up The Ghost' and it is divided in three chapters: the second chapter will be opening at the end of June in the Tallinn Art Hall and the third one in September at kim? Contemporary Art Center in Riga.
Open: May 11th to August 12th, 2018. Opening on Friday, May 11th at 6pm
Address: Contemporary Art Center, Vilnius, Vokieciu 2
Web: cac.lt
Open in May:
Baltic contemporary art exhibition in Helsinki   
Edith Karlson in Leipzig  
Jaan Toomik in Amsterdam 
Kris Lemsalu in Berlin
Mihkel Ilus in Bergen
Kristina Õllek and Kert Viiart in Riga (until May 13th)