October 2019 News
Artist Laura Põld. Photo Lukas Eggerth
Laura Põld in New York
Laura Põld is participating in the ISCP residency  in New York in October and November. Põld's recent collaborative practice and her interest in new artistic exchange will allow her to thrive in the residency setting. ISCP residency will give her the opportunity to visit collections and institutions focused on sculpture, along with curatorial studio visits and field trips, in support of her multi-year project about man's impact on environment. Laura will also take part in the annual Open Studio event in November.
Duration: October to November, 2019
Address:  ISCP New York, Metropolitan Avenue 1040, New York
Web: iscp-nyc.org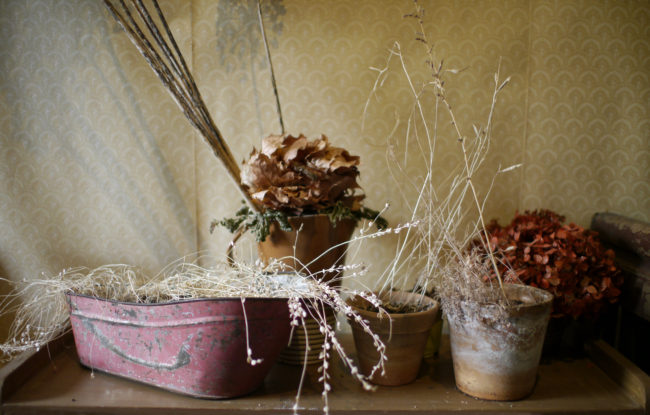 Flo Kasearu 'Collection of Artist Dead Plants' (ongoing). Courtesy of the artist and Temnikova & Kasela gallery
Flo Kasearu and Alexei Gordin in Riga
Flo Kasearu and Alexei Gordin are taking part of the international group exhibition 'Artist Crisis Center' at LOW gallery in Riga. The exhibition, accompanied by a shelter for unwanted art and around-the-clock help centre, will provide refuge and assistance for those in need, all while surrounded by a soothing atmosphere to ease agitated minds and restless souls. The gallery space will be unusually cosy as the stark whiteness of a white cube will be replaced by pleasantly beige wall paintings. The exhibition is curated by Ieva Kraule-Kūna and Elīna Vītola.
Open: October 1st to November 1st 2019
Address: LOW gallery, Ģertrūdes iela 115, Riga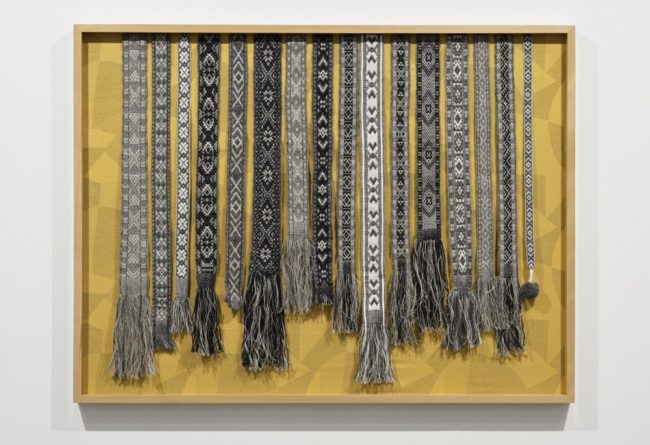 Jaanus Samma 'Reconstructed Histories. Belts', 2019. Courtesy of the artist and Temnikova & Kasela Gallery
Jaanus Samma and Temnikova & Kasela Gallery and Kris Lemsalu in London
For the first time, Temnikova & Kasela Gallery will take part in Frieze London. The gallery is presenting works by Jaanus Samma and their booth is featured in the Focus section of the fair. It is the first time that an Estonian gallery has been chosen to participate in Frieze London.
Works by Kris Lemsalu are also presented at Frieze London. Lemsalu is represented by the Glasgow based gallery Koppe Astner, included in the fair's Main section. 
Open: October 3rd to 6th 2019
Address: Regent's Park, London
Web: frieze.com
Holger Loodus 'Journey to the End of the World' (2017), film still. Courtesy of the Artist
Holger Loodus in Turku
Holger Loodus' solo show 'Journey to the End of the World' opens at Turku Art Museum in Finland. The exhibition joins together romanticism, modernism and globalisation by exploring events and people that have actively contributed to the construction and reinforcement of the myth of unboundedness of humanity and the human mind. Works shown in Finland have been previously included in Loodus' solo show at Tallinn Art Hall gallery in 2017 and the Köler Prize 2018 exhibition of nominees at Contemporary Art Museum of Estonia (EKKM). 'Journey to the End of the World' at Turku Art Museum is the artist's first solo exhibitin in Finland.
Open: October 4th to November 17th 2019
Address: Turku Art Museum, Aurakatu 26, Turku
Web: turuntaidemuseo.fi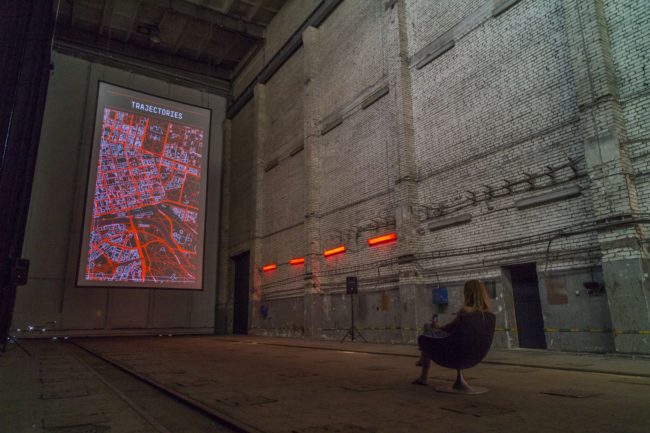 Timo Toots 'Memopol-3', 2018. Courtesy of the artist. Photo: Timo Toots
Timo Toots in Seoul
In October, Timo Toots will be the artist-in-residence at Art Center Nabi in Seoul, South Korea. The core mission of Art Center Navi is to look at the latest technologies critically, to support creation, to develop creative expressions with new possibilities, to share new ideas, and to build a community for new social movements. During the residency, Timo Toots will be developing his project 'Memopol-3' which in November will be presented in an exhibition at Art Center Nabi.
Open: residency: October 5th to 14th 2019 / exhibition: November 8th to 29th 2019
Address: Art Center Nabi, SK Seorin-dong building, 26 Jong-ro, Jongno-gu, Seoul
Web: nabi.or.kr
Ivar Veermäe 'The Flood', 2018. Installation view from the exhibition '#Material 4.0' at Gallery of Sindelfingen. Photo: Frank Kleinbach
Ivar Veermäe in Groningen
Ivar Veermäe is taking part in the international photography festival Noorderlicht in Groningen. This year's festival, taking place for the 26th time, is titled 'TAXED TO THE MAX …at least you are not afraid to live life on the brink of chaos' and is focusing on international conglomerates and their influence on national and global politics. Ivar Veermäe is showing his 2018 work 'The Flood', a research of crypto-currency, its mining and energy needs.
Open: October 6th to December 1st 2019
Address: Various locations in Groningen
Web: noorderlicht.com
Merike Estna 'I thought you needed that host body / to spread and multiply', 2018. Courtesy of the artist and Temnikova & Kasela Gallery. Photo: Stanislav Stepashko
Merike Estna and Temnikova & Kasela Gallery in Paris
Temnikova & Kasela Gallery is participating in the 5th edition of the contemporary art fair Paris Internationale. In Paris, the gallery will show works by Merike Estna and Inga Meldere (LV). Paris Internationale is an innovative alternative to traditional art fairs with the aim to support younger generation of galleries.
Open: October 16th to October 20th, 2019
Address: Rue Alfred de Vigny 16, Paris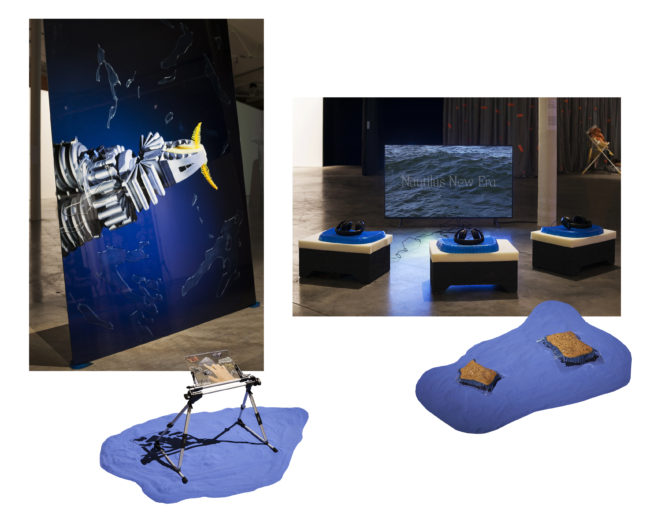 Kristina Õllek 'Nautilus New Era' (2018), collage with installation views. Courtesy of the artist
Kristina Õllek in Stavanger
Kristina Õllek is taking part of Screen City biennial in Stavanger, Norway. The biennial's 2019 edition, curated by Vanina Saracino and Daniela Arriado is called 'Ecologies – lost, found and continued' and it sets out to present, facilitate and examine art and artistic inquiry that raises questions of how human action affects the ecologies with which it is implicated. In Norway, Kristina Õllek will present her 2018 work 'Nautilus New Era' which was first shown in the exhibition 'Beyond the Liquid Horizon', curated by Kati Ilves at le lieu unique in Nantes.
Open: October 17th to 30th 2019
Address: Various locations in Stavanger
Web: 2019.screencitybiennial.org
Merike Estna 'Ghost of the future, filled with memories of past', 2019. Courtesy of Merike Estna studio. Graphic design: Martina Gofman. Photography: Marta Vaarik
Merike Estna in Malmö
Merike Estna opens her solo show 'Ghost of the future, filled with memories of past' at Moderna Museet Malmö. The exhibition combines works created specifically for this context – a series of ceramic vessels and a four-part monumental painting 'Ocean of Endangered Times' – with a selection of artworks from recent years. Estna's previous works shown in Malmö include a ceramic floor installation 'An egg, a larva, a nymph' which was featured in the 13th Baltic Triennial, a bath tub-sculpture made of hand-painted ceramic plates from the Tallinn City Gallery exhibition 'A Situation', and a painting as a stage series 'Tree trunks, serpens and other animals' from the Estna's solo show 'Disposable Cloves Guide' shown at kim? Contemporary Art Centre in Riga. 'Ghost of the future, filled with memories of past', curated by Andreas Nilsson is Merike Estna's first solo show in Scandinavia.
Open: October 26th 2019 to January 26th 2020. Opening of the exhibition is on October 25th 
Koht: Moderna Museet Malmö, Ola Billgrens plats 2–4, Malmö
Koduleht: modernamuseet.se
Open in October:
Andres Koort, Arne Maasik, Urmo Raus and Helen & Sandra Sirp in New York
Kärt Ojavee and Johanna Ulfsak in Espoo
Jaanus Samma in Rapperswil-Jona (Until October 13th)