Meet the jurors for the 2017 artist's residency grant in New York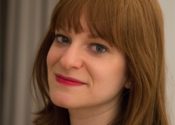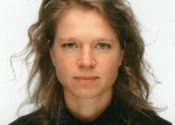 Alaina Claire Feldman    Margot Samel        Maaike Gouwenberg      Kari Conte
Alaina Claire Feldman is a curator. She has been the Director of Exhibitions at Independent Curators International (ICI) since 2011. Over several years, Alaina has worked with Centre audiovisuel Simone de Beauvoir to translate and distribute videos in the archive, culminating in exhibitions at The Kitchen, New York, NY; and SPACE, London. She is the 2017 curator of 'Lovely Days Film Festival' in Croatia, and a curator of 'The Ocean After Nature', an internationally travelling exhibition that features the works of CAMP, Allan Sekula, Drexciya, Peter Fend, Renée Green, Carissa Rodriguez, and An-My Lê, among others. In 2015, she curated a four-day performance, film, and discursive program 'Performing Franklin Furnace' together with Martha Wilson at Participant Inc, in New York, NY. In 2014, she curated 'New York's Hidden Noise' together with Stephen Vitiello at Anthology Film Archives. Alaina has initiated the ICI Sourcebook Series, working alongside the artists Martha Wilson, Allan Ruppersberg, and Apichatpong Weerasethakul. She has organized numerous panels, exhibitions, and programs for museums around the world. Her writing has appeared in art journals such as Afterall and Flash Art, as well as in exhibition catalogues such as 'BLESS N°41 Retroperspektives Home' (Kunsthaus Graz), 'Self-Timer Stories' (Museum der Moderne Salzburg and Austrian Cultural Forum NY) 'Apichatpong Weerasethakul: The Serenity of Madness' (ICI), 'The Ocean After Nature' (ICI), and 'Don't Turn Your Back on Me' (Verlag für moderne Kunst).
Margot Samel is a New York-based curator and the newly-appointed Director of GRIMM gallery. She was previously Director of Seventeen, New York, and has also worked at Kate Werble Gallery, New York; The Modern Institute, Glasgow, Scotland; and Kendall Koppe (now Koppe Astner), Glasgow, Scotland. Her exhibitions have been shown at such venues as The Green Gallery, Milwaukee, WI; Kate Werble Gallery, New York; and Poor Farm, Manawa, WI. Recent shows include: 'Matthew Higgs, John Riepenhoff, Ric Warren' at Studio Warehouse, Glasgow, Scotland; and  'Analogue Other' (with Torsten Lauschmann, Charlotte Prodger, Corin Sworn and Sue Tompkins) at The Poor Farm, Manawa, WI.
Maaike Gouwenberg is a curator interested in performative practices. Over the past five years, she has produced major projects at Witte de With Center for Contemporary Art in Rotterdam, including Alexandre Singh's 'The Humans', and Michael Portnoy's 'Relational Stalinism – The Musical'. She is currently developing 'The Ten Murders of Josephine' with Rana Hamadeh. In summer 2017, she will also be joining the Performa team in New York to help produce the Performa 17 biennial. After running a multidisciplinary exhibition space Expodium in Utrecht, the Netherlands, Maaike participated in the renowned de Appel Curatorial Program from 2006-2007, and consequently worked as a curator at the research and production platform If I Can't Dance, I Don't Want To Be Part Of Your Revolution. In 2010, she co-founded together with artist Keren Cytter, A.P.E. (art projects era), a platform that develops performances, exhibitions, printed matter, and meetings that cannot necessarily be realised within traditional institutional formats or frameworks. Since 2014, Maaike also runs her own multidisciplinary residency program Deltaworkers in New Orleans, LA. She is part of the short film committee at International Film Festival Rotterdam (IFFR), and a member of the board of de Appel arts center, project space 1646, and the musical theatre group Touki Delphine.
Kari Conte is a New York-based curator and writer. Since 2010, she has been the Director of Programs and Exhibitions at the International Studio & Curatorial Program (ISCP). At ISCP, Kari leads residencies, exhibitions, and public programs in which she collaborates with more than a hundred artists each year. Previously, she worked at Whitechapel Gallery, London and has received an MA in Curating Contemporary Art from the Royal College of Art. She has curated or organized over thirty international exhibitions, site-specific commissions and performances, including contributions to the Aichi Triennale and Performa Biennial. She has given recent talks at institutions including Art in General, Bard College, Creative Time, Goethe-Institut, Independent Curators International (ICI), Ludwig Museum, SUNY Purchase College, and Sharjah Art Foundation, and is also the editor and the author of the monograph 'Mierle Laderman Ukeles: Seven Work Ballets', published in 2015 by Sternberg Press.