November 2016 News
Rael Artel in New York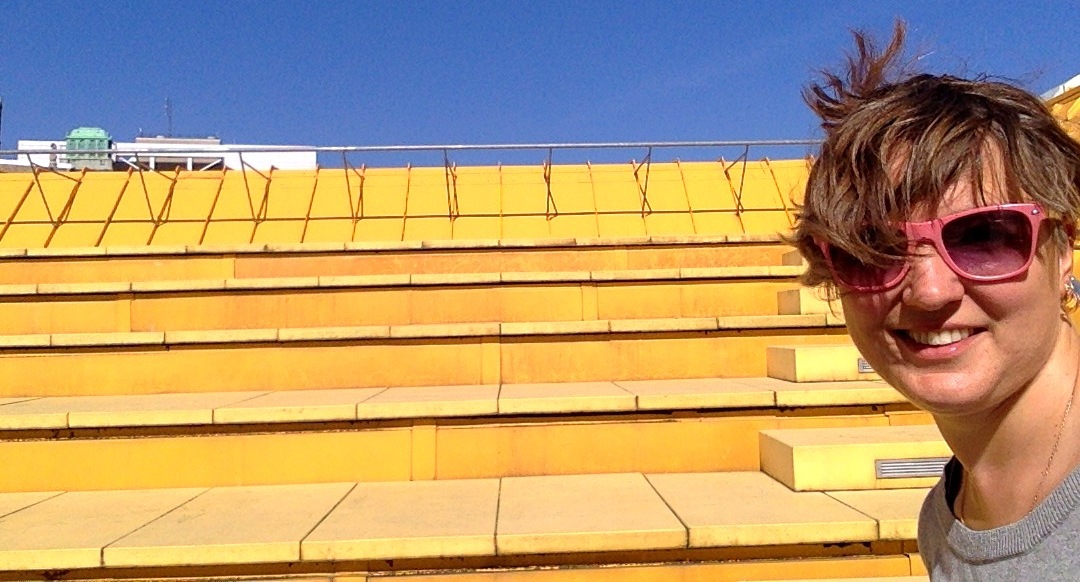 Rael Artel on the roof of City College of New York
The Director of  the Tartu Art Museum, Rael Artel, will participate in the International Studio and Curatorial Program (ISCP) Open Studios this weekend.  As a two-day exhibition of international contemporary art, the 38 artists and curators from 22 countries currently in residence will present work in their studios. Rael's studio exhibition will continue her research about experimental museology.  She'll also open a pop-up bookstore with 2010-2016 publications from the Tartu Art Museum as well as Rael herself. Rael is the second Estonian resident at ISCP.  Each year ECADC supports one curator or artist-in-residence for 2 months, appointing an international jury to choose the grantee.
Opening:  Friday, November 4th from 6pm to 9pm
Address:  1040 Metropolitan Avenue, Brooklyn, NY 11211
Dénes Farkas in Turin
Denes Farkas 'of places no longer being separated' (2015)
Turin will once again become the art metropolis of Europe and host more than 190 galleries from 34 different countries over the first weekend of November.  This year's Artissima art fair, opening on Friday, November 4th, will be held at the glass pavilion, which was built for the 2006 Winter Olympics.  Dénes' photographs from the series titled "of places no longer being separated" (2015) will be on view at Ani Molnár gallery, booth #14.  Represented by the Budapest-based gallery since 2013, Dénes has also previously participated in the Armory art fair in New York (2014) and Art Brussels (2015).
Opening:  November 3rd (by invitation only), and open 12pm to 8pm Friday, November 4th to Sunday, November 6th
Address:  Oval Lingotto Fiere, Nizza 294, Torino, Italy
Krista Mölder in Budapest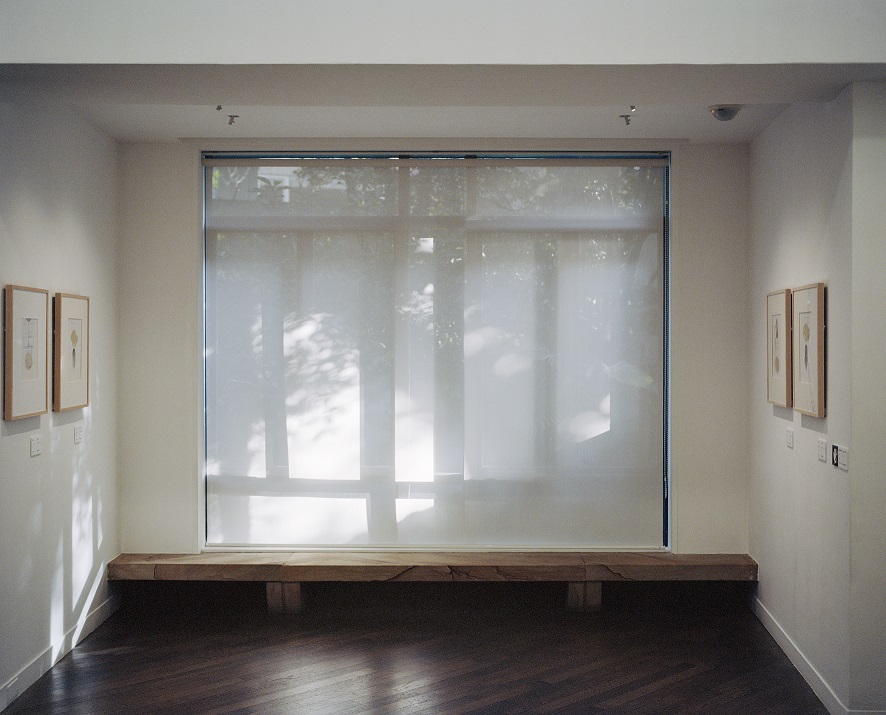 Krista Mölder 'Being Present' (2012)
Krista Mölder's minimal but highly charged photographs will be on view at the Budapest Centre of Architecture throughout November. Curated by Gabriella Uhl, Krista's solo exhibition 'Being Present' focuses on her interest in interior spaces and the possibilities of perceiving them.  The artist talk following the opening of the exhibition will be moderated by Tamás Liszka of Budapest Metropolitan University.
Opening and artist talk:  November 4th at 6pm.  The exhibition will remain open until November 22nd
Address:  Petőfi Sándor 5, Budapest, Hungary
Juhan Soomets in Riga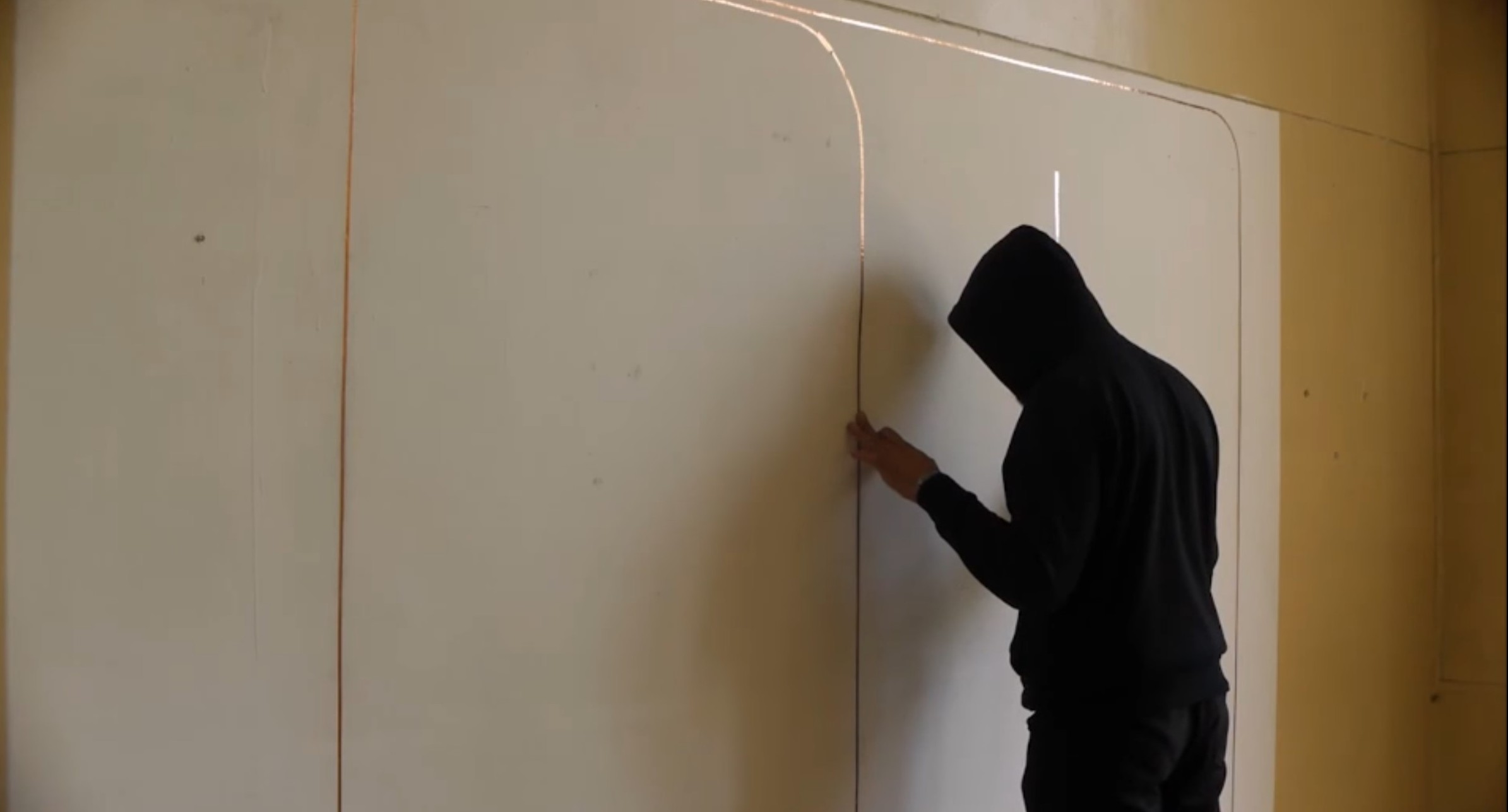 Juhan Soomets 'Artist´s Room' (2016)
Juhan Soomets has won the first internationally-juried Baltic Young Artist Award. Inaugurated this year, the Baltic Young Artist Award acknowledges emerging artists from Estonia, Latvia, and Lithuania, with the aim of supporting them early in their professional careers.  The Baltic Young Artist Award ceremony will be held on Friday, November 4th and will be followed by the opening of Juhan's installation "Artist's Room" at the 4th floor exhibition hall of the Latvian National Museum of Art.
Opening:  Friday, November 4th at 3pm.  The exhibition will remain open until Sunday, November 27th
Address:  10 K. Valdemāra Street, Riga LV-1010, Latvia
Baltic Young Artist Award website
Marge Monko in Leuven
Marge Monko 'Don't Wind it Up, Turn in On' (2016)
Marge Monko's performance "Don't Wind it Up, Turn it On" has been invited to the Playground performance and live art festival in Leuven, Belgium.  First exhibited at Poppositions art fair in Brussels earlier this year, Marge's performance uses the aesthetics of wristwatch advertisements.  During the five-act performance, a male and a female actor read aloud slogans from the 1970's and 1980's ads, while also re-enacting the arrangements of hands commonly used for wristwatch advertisements.  The script of Marge's performance has been published by independent publishers Lugemik and also by Danish publishers Lodret Vandret as both a remake and interpretation.
Program: Thursday, November 17th to Sunday, November 20th
Kristi Kongi, Merike Estna, and Mihkel Ilus in Vilnius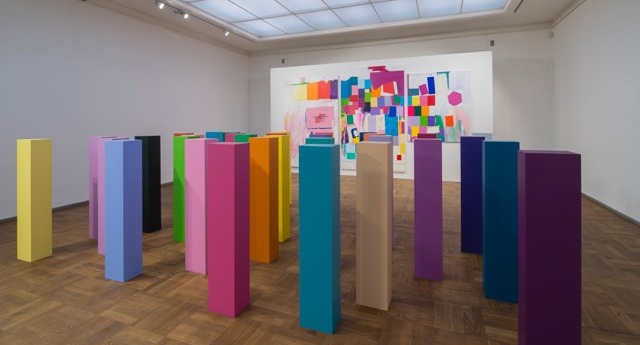 Kristi Kongi 'I am there and I feel that fragrance. Thoughts from the room' (2014)
Three Estonian painters, Kristi Kongi, Merike Estna, and Mihkel Ilus, have been selected to exhibit at the 16th International Vilnius Painting Triennial, curated by Linas Liandzbergis. Titled "Nomadic Images", the triennial will be an investigation of images of secondary nature and of nomadic thought.  It includes a main exhibition of painters from Lithuania, the Baltic States, and the rest of Europe as well an exhibition with an emphasis on Lithuanian artists.  Estonian artist Kristi Kongi will participate with her site-specific installation, which was first shown at the Tallinn Art Hall exhibition titled "Can't go on, must go on" (2014).
Opening:  Thursday, November 24th at 6pm.  The 16th International Vilnius Painting Triennial will remain open until Saturday, December 31st.  Press conference on Thursday, November 24th at 11am.
Address:  Museum of Applied Arts and Design, Arsenalo g. 3a, Vilnius, Lithuania
Kris Lemsalu, Merike Estna and Triin Tamm in Vienna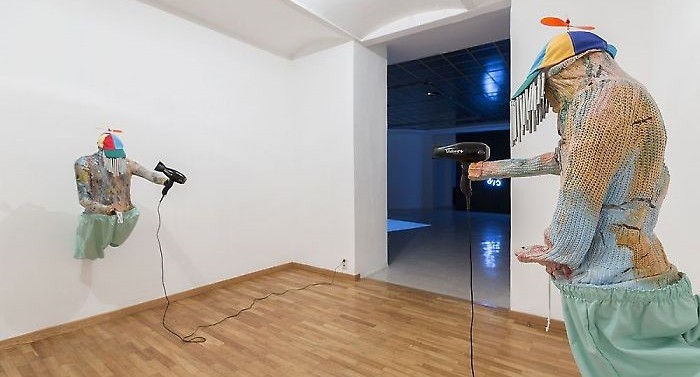 Kris Lemsalu 'I will be seven when we meet in Heaven' (2016)
Georg Kargl Gallery in Vienna is exhibiting the international group show "Winter is coming (homage to the future)" curated by Maria Arusoo.  Among the proposed artistic visions from 11 participating artists are new works by Kris Lemsalu, Merike Estna, and Triin Tamm.  The exhibition was part of the citywide gallery festival Curated by Vienna in September and will remain on view until the end of the year.
Address: Georg Kargl galerii Schleifmühlgasse 5, Vienna