February 2018 News
Karel Koplimets 'Case No 13. Waiting for the Ship of Empties', 2017. Courtesy of the artist and Museum of Contemporary Art Kiasma. Photo: Manuel Mägi
Baltic contemporary art in Helsinki
Baltic contemporary art exhibition 'There and Back Again – Contemporary Art from the Baltic Sea Region' will be open at Kiasma in Helsinki. The exhibition explores themes of identity, belonging and memory through the metaphor of travel. The title refers both to physical travel and to the various internal journeys traversed by working artists. The exhibition brings together acquisitions from the 1990s, the early days of Museum of Contemporary Art, and put them into a dialogue with young artists and works from recent years. Most of the works are now exhibited in Kiasma for the first time.
Estonian artists featured in the exhibition are Alexei Gordin, Flo Kasearu, Karel Koplimets, Kris Lemsalu, Jüri Okas, Jaanus Samma, Tea Tammelaan and Jaan Toomik.
The exhibition includes a publication with texts by Evelyn Raudsepp and Rebeka Põldsam, among others.
Open: February 9th, 2018 to March 24th, 2019. Opening on Thursday, February 8th at 6pm
Address: Museum of Contemporary Art Kiasma, Mannerheiminaukio 2, Helsinki
Web: kiasma.fi
Maria Metsalu's performance 'Mademoiselle x'. Courtesy of the artist. Photo: Alan Proosa
Estonian Contemporary (performance) Art Festival in Helsinki
UUE – Estonian Contemporary (performance) Art Festival is taking place at Kiasma, Helsinki, at the end of February. The festival introduces a new artistic generation. Festival program includes performances by Flo Kasearu, Maria Metsalu and Merike Estna, a show by Iggy Lond Malmborg and a video screening of works by Kristina Norman and No99. In addition, a lecture on the history of Estonian performance art by Anu Allas and Maria Arusoo, as well as a language cafe led by Järvi Lipasti, will take place.
The festival is linked to the exhibition 'There and Back Again – Contemporary Art from the Baltic Sea Region', which is open at Kiasma at the same time. On February 22nd, there will be an artist talk by Flo Kasearu who is participating both in the festival and the exhibition.
The festival is dedicated to the 100th anniversary of the Republic of Estonia.
Open: February 21st to 25th, 2018
Address: Museum of Contemporary Art Kiasma, Mannerheiminaukio 2, Helsinki
Web: kiasma.fi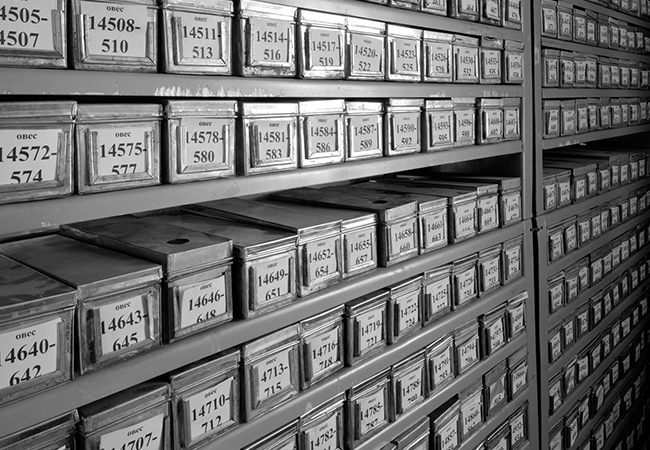 Dénes Farkas 'Darkness visible 1', 2017. Courtesy of artist and Ani Molnár Gallery
Dénes Farkas in Budapest
Dénes Farkas will open a solo exhibition 'Darkness Visible' at Ani Molnár, the gallery representing him in Budapest. The exhibition is a continuation of the project 'How-to-calm-yourself-after-seeing-a-dead-body Techniques', which was on view at the Contemporary Art Museum Estonia in spring 2017. Farkas' solo show is inspired by the book 'An Unnecessary Woman', written by Lebanese-American writer Rabih Alameddine. The artist creates a dialogue between quotations from the book and photographs of seed banks from around the world, which aim to ensure biodiversity and global food security. Thus, the exhibition addresses issues of deceptiveness and fragility of the contemporary sense of security.
Open: February 1st to March 3rd, 2018. Opening on January 31st, 2018.
Address: Ani Molnár Gallery, Bródy Sándor utca 22, Budapest
Web: molnaranigaleria.hu
A work from Flo Kasearu's series 'Fears of a Museum Director', 2014. Courtesy of the artist and Temnikova & Kasela Gallery
Flo Kasearu in Spånga
Flo Kasearu is participating in 'Soon enough: art in action', an exhibition in Tensta Konsthall, in Spånga near Stockholm. The focus of the exposition is on the notion of future, which is being addressed by artists directly and in more indirect manners. It is inspired by the urgencies of our time, and a conviction that artistic practice can communicate complex problems and coordinate resistance. Flo Kasearu is showing her work from the 2014 series 'Fears of a Museum Director'.
Open: February 7th to April 29th, 2018
Address: Tensta Konsthall, Taxingegränd 10, Spånga
Web: tenstakonsthall.se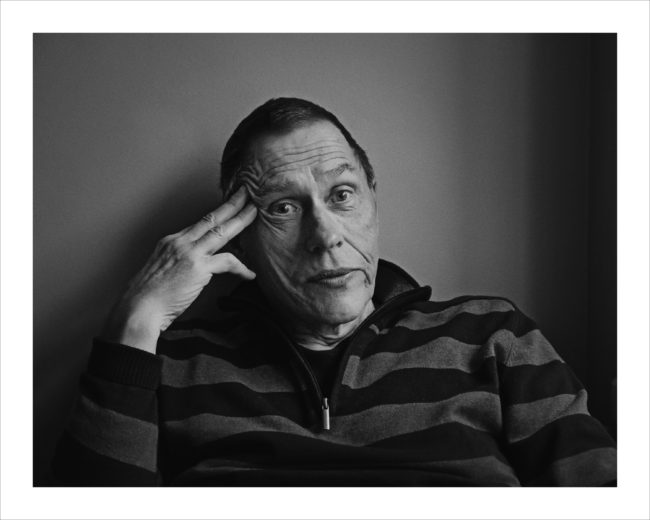 Herkki Erich Merila 'Sakari 27/10/2016 11:35' from the series 'Kitchen Portraits', ongoing since 2016. Courtesy of the artist
Anneli Porri's curatorial exhibition in Budapest
On the invitation of Estonian Institute, the exhibition 'Tell Me. Contemporary Portraits in Photography', co-produced by Tallinn Photomonth biennial and Tallinn Art Hall, is part of the Budapest Photo Festival 2018. 'Tell me' is an overview of contemporary portrait photography in Estonia; however, the selection of the subjects and the context of these portraits is at the same time a story of Estonia's recent history and society. Through models and subjects, each work refers to certain stories. The heroes of the singing revolution, a humanistic look at the subculture of prisoners, the ethnography of Kihnu island and exotics of the global world, the encounter of a Soviet person and a photography background from the first Estonian Republic, a grandmother who is a war refugee, an artist's relationship to fellow artists and to art history – these are the content of these sensitive artworks and a sufficient way for the European audience to find contact with Estonia. The temporal dimension of the exhibition is also important, the works are dated between 1983 and 2017, which gives strength to the selection and the right to speak about the Estonian society in general.
Participating artists are Herkki Erich Merila, Marge Monko, Tanja Muravskaja, Alissa Nirgi, Birgit Püve, Mark Raidpere, Peeter Tooming, Anna-Stina Treumund ja Sigrid Viir.
Open: February 21st to March 18th, 2018
Address: FUGA, Budapest Centre of Architecture, Petőfi Sándor utca 5, Budapest
Web: en.fuga.org.hu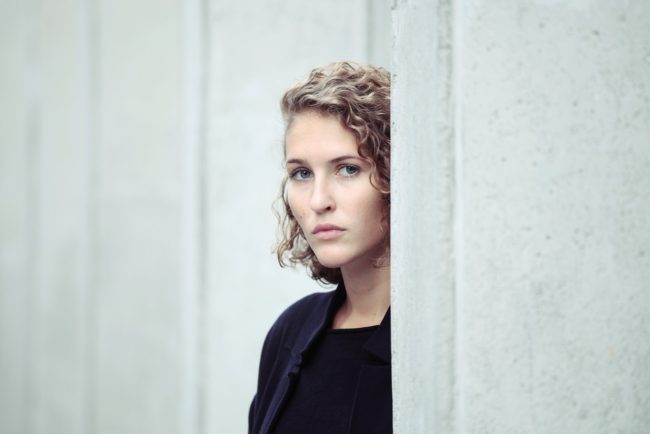 Ingel Vaikla. Photo: Sohvi Viik
Ingel Vaikla in Ghent
In the beginning of this year, Ingel Vaikla started her two-year residency program at HISK art residency in Belgium. HISK offers a post-academic course in visual arts, and is mostly focused on the development of personal artistic practices. Ingel Vaikla is a visual artist and a filmmaker, her work focuses on the relationship between camera, space and the user. She is, first and foremost, interested in individuals who represent minorities of the society, and the hidden and forgotten heterotopic spaces surrounding them. During HISK residency Vaikla is preparing for her personal exhibition at the Contemporary Art Museum Estonia, which will open in November and is curated by Laura Toots.
Duration: 2018–2019
Address: Hoger Instituut voor Schone Kunsten (HISK), Ghent, Belgium
Web: hisk.edu
Open in February:
Kris Lemsalu in London (until February 10th)
Kris Lemsalu in Prague (until February 21st)